MEESTERS IN MARKETING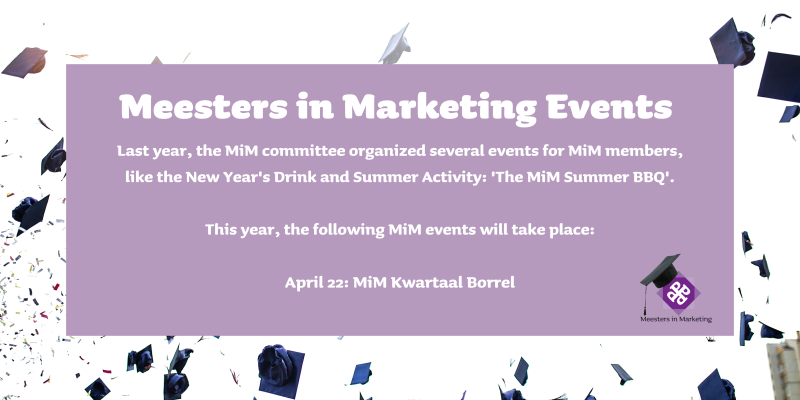 Meesters in Marketing (MiM) is the Marketing alumni association of Tilburg University and Asset | Marketing. The association holds over 400 members, of which most members were Active Members at study association Asset | Marketing during their study time. The goal of the MiM is to bring alumni in contact with each other and to keep them in touch with study association Asset | Marketing. This is managed by organizing relevant activities especially for alumni throughout the year.
To improve the contact with alumni, Asset | Marketing has the MiM-committee. This committee organizes several great activities during the year. Here, alumni get to know each other better while enjoying both formal and informal activities.
MEMBERSHIP
A membership for the Meesters in Marketing is € 20 per year (First year of membership is free!). Being a member has a lot of advantages. Want to know more about the membership? Check the benefits below!
Possibility to join Meesters in Marketing events
Possibility to join the yearly MiM New Year Drink
Possibility to join several Workshops and other Asset | Marketing events
10% discount on short programs on TiasNimbas Business School
Discount on courses in the language center
Receive the Tilburg University alumni magazine UNTIl two times a year
Access to the Meesters in Marketing LinkedIn group.   
Access to the Meesters in Marketing Facebook group.
Click on the link below become a member!